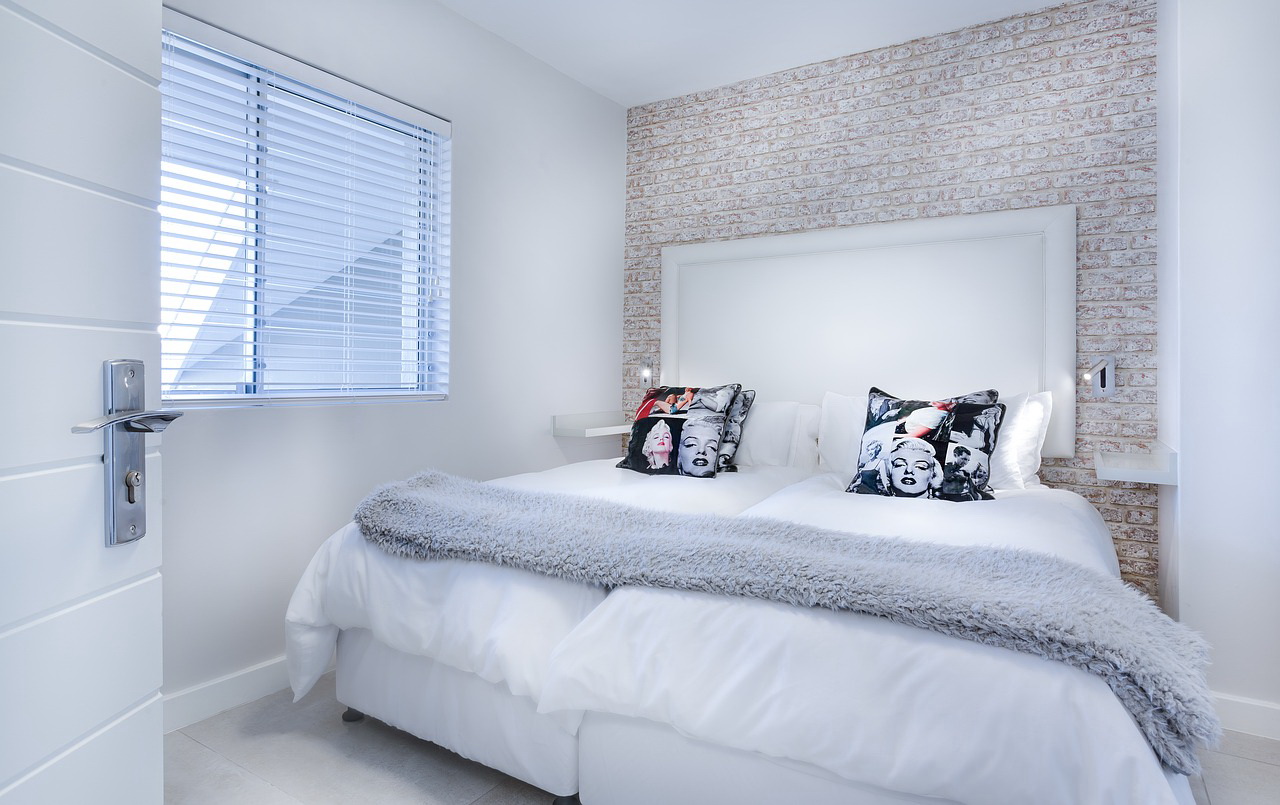 When decorating your home, it is both the large and small things that truly make a difference. For instance, if you redesign and purchase great appliances for your kitchen and you do not do the little things like have the proper wall coverings, the room will look unfinished.  So you must work on both the big and small areas to get the most complete and beautiful look.
This article focuses on a very important element of a room's overall look, the wall coverings. Read on to learn why they are so important what are today's hot ideas.
Paint
Paint never goes out of style. Homeowners all across the country use it to cover the exterior and interior of their homes because it is a proven way to quickly and economically add beauty to their living spaces. Today's top paint colors have gone in several different directions. Neutral colors including white and egg shell continue to be popular by many homeowners. The reason is that many believe that walls should function like a picture frame and not draw too much attention.
There is another completely different school of thought about paint on walls. This one believes that walls should play an integral part in adding color to a room. For this reason it is important to not pick neutral colors. In many homes today you will see wall of every color and often everything else in the room is a neutral color. So paint colors today are broad and lean towards the bold in many instances. So whatever you feel have at it and you are sure to find some supporters.
Wallpapers – Traditional Wallpaper, Fabrics and Vinyls
More and more homeowners are choosing to use a range of wall papers throughout their homes. There is an emergence today of "statement walls" where the walls are the star of a room. As a result wall paper is now a way for homeowners to express their design statements. Wall paper now comes in nearly any color and pattern, and can have no texture or feel like animal fur. There are many types of wall paper to choose from, but the most popular wall paper include:
Traditional Wall Papers – Traditional wall papers are still the most popular types of wall paper. They are typically thin and light allowing walls to breathe. These types of wallpaper are often the lowest cost, but they also have the shortest life and will fade prematurely from the sun or over cleaning.
Vinyls – Vinyl wall coverings are made of a plastic film onto which a design is printed, therefore they are must stronger than traditional wall paper. They are usually t textured or embossed and many have a metallic effect that plays off light. Vinyl wall coverings are easy to clean and wear very well.
Fabrics – Fabric wall covers are often paper backed with thicker paper than traditional wall paper and fronted with various fabrics. They are be textured and many have patterns that can be anything from shapes to custom designs. Many believe fabric wall paper is the most luxurious looking. They have a longer life than traditional wall paper but are less resilient than vinyl wall paper.
You can use a company like Janovic to assist you in purchasing the best type of wall coverings. They have been successfully advising homeowners in the New York City for decades and continue to be an indispensible resource. From subdued to the star of the show, wall coverings are now capable of playing any role in your interior design.