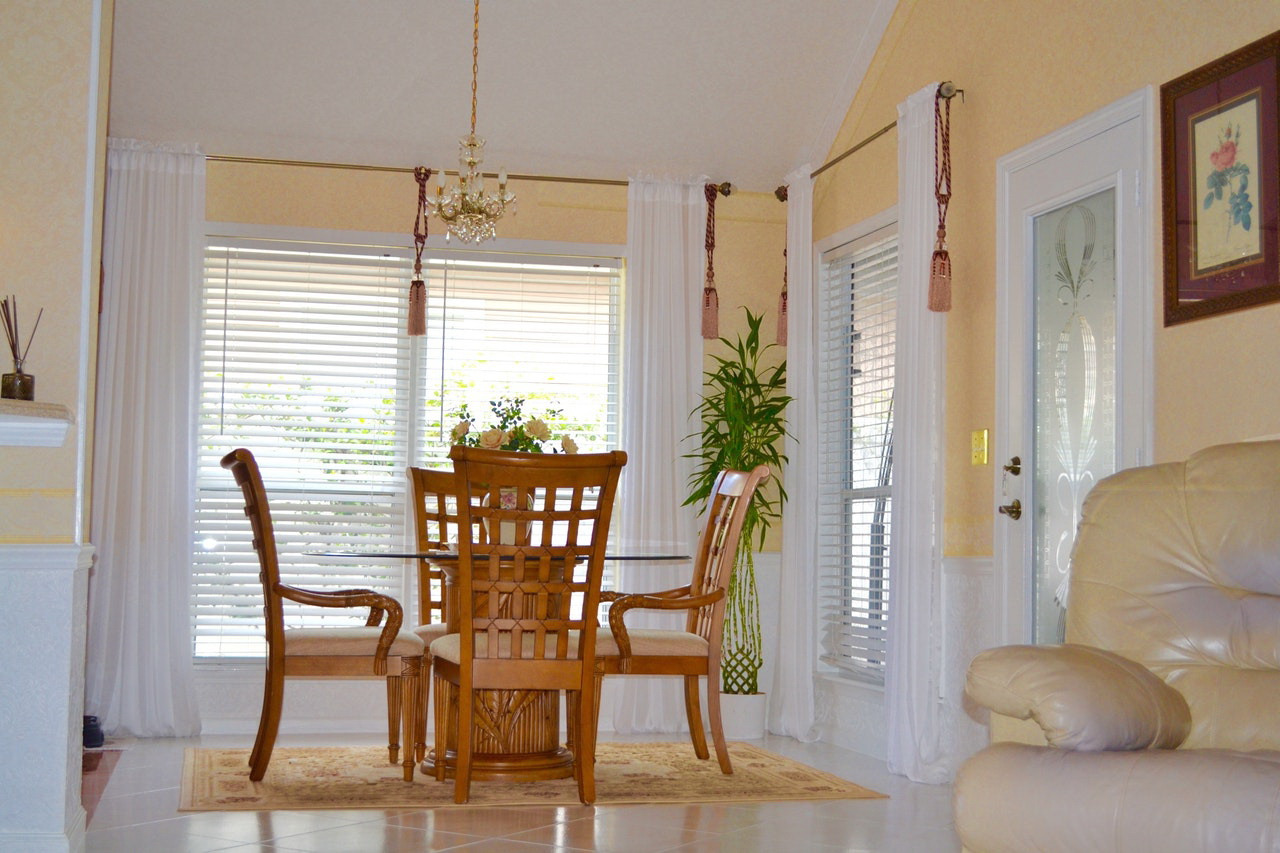 To remodel or not to remodel is the question that is plaguing homeowners all over the country today. Many have been to a friend's home that had a remodel and saw the dramatic and enviable upgrade. Once you see it, It's difficult to get the transformation out of one's head, especially when you get home and see that your own home could use a similar remodel.
But when you consider the amount of money it takes to remodel even a few rooms, it can cause lots of stomach churning. When you add in that remodels often require construction workers traipsing through your home for months, the idea becomes even less appealing. But there are ways to get a new looking home without breaking your bank account or having to live with construction crews. Here are some of the best ideas.
Change You Window Treatments
Sometimes a seemingly small change can make a dramatic difference to a room. This is certainly the case when the change is the window treatments in a room. Window treatments can include drapes and curtains that add color and texture to a room and can highlight paint or wallpaper colors by with augmenting or contrasting with them. Today there are literally dozens of drapes and curtain designs that will be a match for any room and are a great DIY project.
Another window treatment that is impactful is changing the blinds. Blinds used to be merely for keeping out the sun and cooling off a room, but today they have become fashionable. Companies like Superoid Blinds provide a range of fashionable blinds in nearly every color and texture. In addition to helping to cool your home, they add style and elegance. Their blinds can be installed in a few hours and the look can be quite dramatic. Installing new blinds can have you thinking that you are walking into a fully remodeled room.
Upgrade Your Room Lighting
Lighting used to be mundane and little attention was paid to it. Today however lighting goes to nearly the top of the list when considering beautifying your home. The reason for this is that lighting has gotten so sophisticated and specific. Today there is lighting to highlight certain items in a room, lighting to set a specific mood and lighting to illuminate the entire room. You can choose between warm and cold lighting, direct and off-set lighting and lighting that works on dimmers. Lighting can change the feel of an entire room or create contrasting feels throughout the room. The best part about lighting is that you can experiment with it and easily change it at any time for little extra expense.
Consider New Wood Flooring
Wood flooring used to be only for those higher end homes because the expense of installing and maintaining quality wood flooring was prohibitive. Today however there is wood flooring available for nearly any budget. There is solid wood flooring, reclaimed wood, composites, and many other options that homeowners can choose from. Best of all, new wood flooring can be installed in a day or two.
These cost effective home upgrades won't break your budget or steal your time. They will however beautify your home. Consider one or all for a new looking home.